Who We Are
ShaleBiz.com was created to facilitate opportunities among those involved in the business of shale. From the mineral owner to the pipeline, for every well drilled, there are a host of individuals making shale energy production happen. This site provides a marketing & SEO tool for those seeking an edge in a highly competetive industry.
We aren't new to the shale energy industry. Two successful websites preceed this one. We publish two successful social networks; GoHaynesvilleShale.com & GoMarcellusShale.com. Soon after launching these, we realized that there was a need for ways to market minerals and services. Hence, ShaleBiz.com was created.
Leading the Way
Shale is poised to play a major role in our global energy supply; providing as much as half the natural gas production in North America by 2020. On the world stage, a study by the Baker Institute of Public Policy at Rice University concluded that increased shale gas production in the US and Canada can prevent Russia and Gulf countries from dictating higher prices for the gas they export. Here in the United States, shale gas use is expected to lower greenhouse gas emissions and expedite our independence from foreign oil.
best,

Keith Mauck

Publisher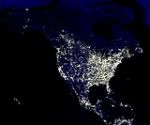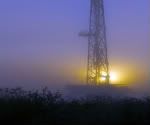 Need some assistance? Questions? Email us at admin@shalebiz.com.
Search ShaleBiz